Published on riise.world, April 21
If there's one thing Australian sunglasses brand Le Specs know how to manage, it's changing times. First founded in the '80s and relaunching in 2006, they've spent the last 15 years steadily infiltrating everyday households and high profile celebrity wardrobes alike with their iconic shades and innovative designs. Rita Ora recently sported the must-have uni-sex style of the season, a slimline pair of Le Specs Recovery sunglasses. I've owned a few pairs over the years, maybe you have too.
As we enter a new era of consumerism, Le Specs are adjusting their focus beyond seasonal trends towards the part of the accessory industry that needs permanent overhauling: sustainability. With their first zero-waste, sustainable collection, Le Sustain (made from 77 per cent recycled plastic and 23 per cent meadow grass) hitting the shelves late last year, where does a well-established eyewear brand that wants to do better go from here?
"When I started thinking about [sustainability] five or six years ago, there were brands out there experimenting with making sunglasses out of alternative materials [like bamboo], but how to do it as a commercial brand was very different," Le Specs creative director Hamish Tame explains.
"We knew that we were making millions of pieces of plastic but there weren't necessarily great solutions at the time."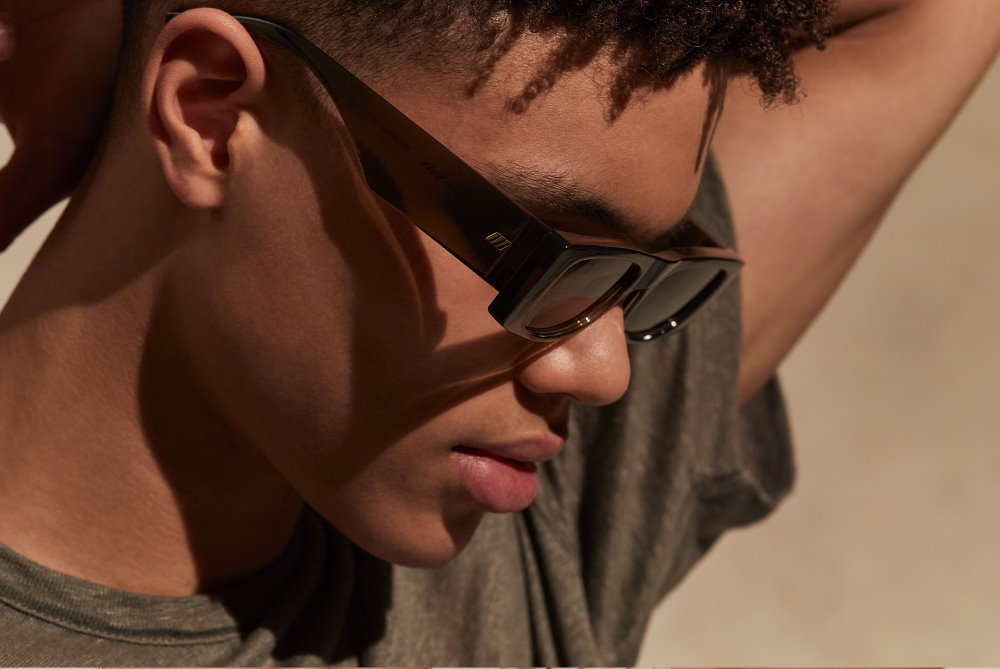 Slide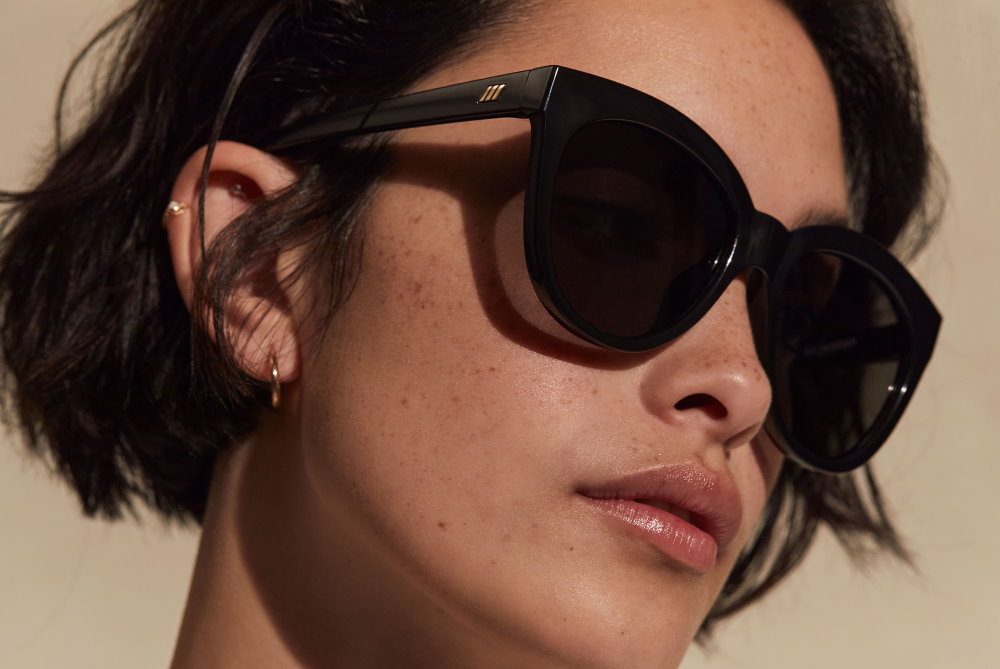 Slide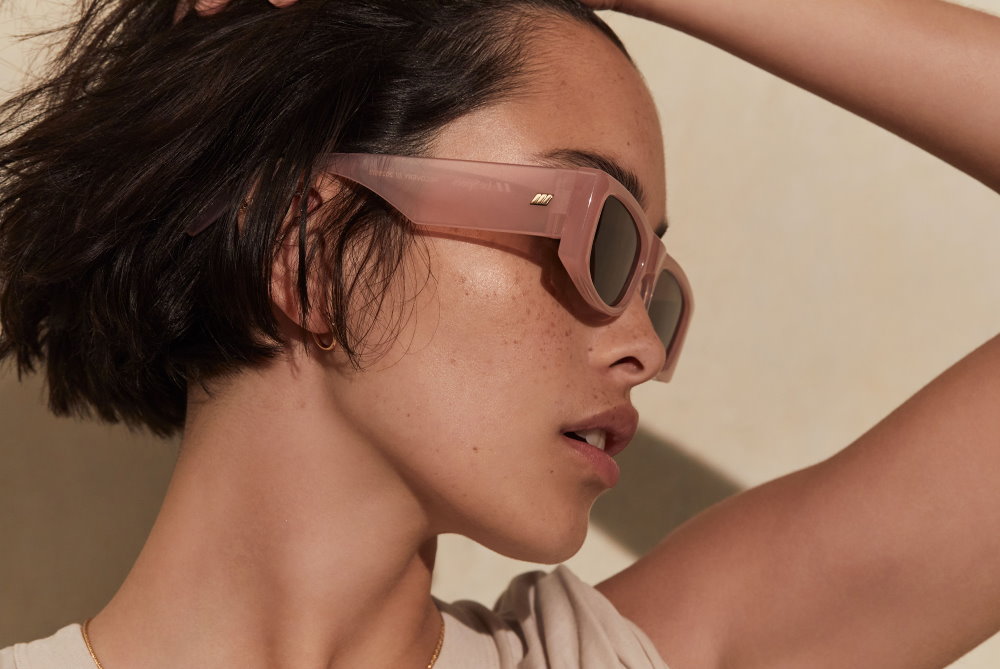 Slide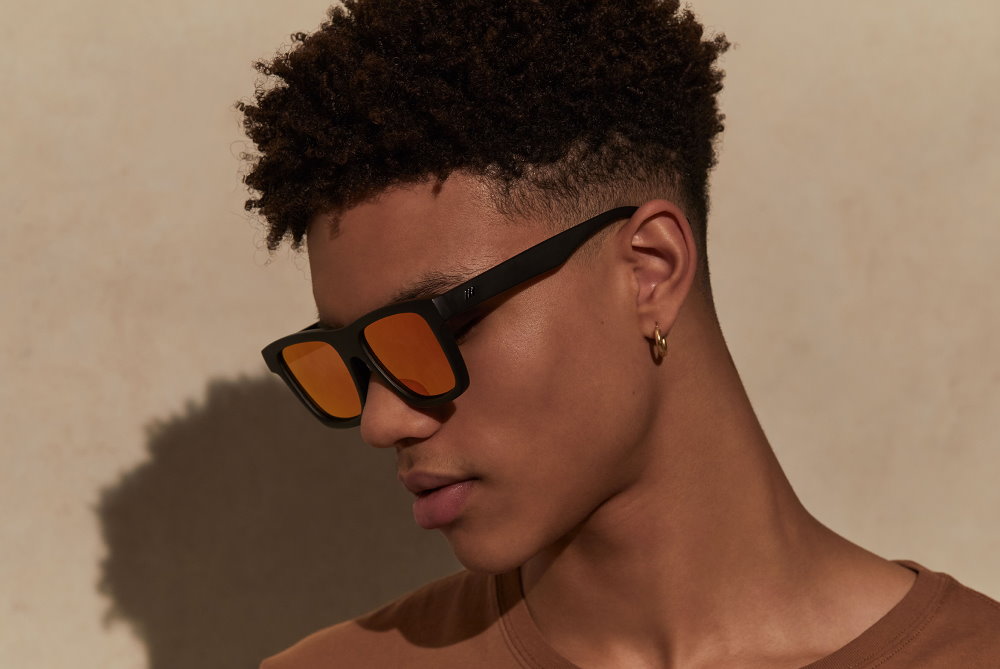 Slide
Tame has been part of Le Specs' parent company, Sunshades, for nearly 18 years. "I started there on a marketing internship and they never got rid of me," he laughs. After helping design one of Le Specs' first relaunch collections, a wayfarer-style frame that became an unexpected cult classic, he moved into a formal designer role which he has maintained ever since.
Le Specs is a leading youth-driven brand, but international interest and collaborations, like the one with New York based fashion designer Adam Selman, catapulted them further into mainstream popularity in recent years. This gave Tame and the team the space to start exploring sustainable alternatives, which led to the creation of Le Sustain. "[Our success] meant we could really sink our teeth into it and if we hit a roadblock, continue exploring other possibilities or materials," Tame says.
It took three years to research, develop and test Le Sustain. After trialling cornstarch, they eventually landed on recycled PET water bottles and meadow grass sourced from closed-loop German farms as their hero, alternative materials.
"This is just the first step and there's plenty more in front of us," he says. "We have a new material launching next year made from the husks of rice. Again, it's not going to be everyone's cup of tea but I think the more that we keep going, showing new materials and explaining their pros and cons, explaining how we've interpreted it from a design point of view, then we can put it out there and educate people and retailers on the why."
(…)
Read the full interview on www.riise.world