The surfbrand Vissla repeatedly reinvents itself when it comes to sustainability. Whilst more and more consumer good companies offer sustainable products in order to be en vogue and to reach a broader audience, there are the ones who want to save the world from the very start. Vissla is one of them!
When they first started, 26% of their apparel line consisted of recycled or upcycled products, our boardshorts making up the majority of that number. Since then they've been able to move that number up to 55% by expanding their range of eco-product categories. Even 100% of their ocean friendly Summer Boardshorts were made from upcycled materials. Whether in packaging or with different initiatives for the sake of the environment, surfbrand Vissla definitely is riding the green wave right in the front.
Vissla is taking an ongoing effort to minimize the environmental impact by improving the products and practices through the use of more sustainable materials and means. This is vividly or rather plastically explained amongst the credo "to protect & surf" in Vissla's latest image video which you can find among the section "Sustainability" on Vissla's website next to further infos and clips round the topic i.e. involved ambassadords, awareness initiatives like the "upcycle contest" or the eco seas wetsuit, now fitting to the colder temperatures in autumn. Let's say this: Blue + green hearts will surely be served here! Keep it up, Vissla!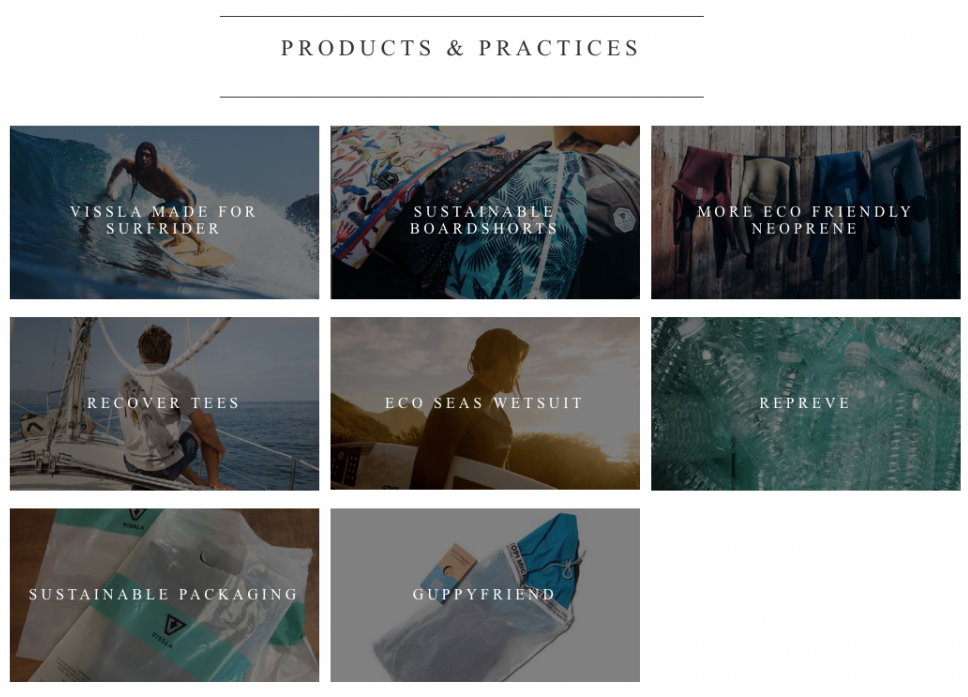 Instagram: @visslasurf