This season we are looking forward to a massive row of head turning drops & specials by Ucon Acrobatics, the Berlin backpack label – the output of impressive and highly creative collaborations. The first collabo with Ucon's most favourite visual artist Leif Podhajsky is dropping already this October. The Limited Edition Collection with Leif's unmistakable Bold Prints (colors matching with fall) comprises well selected topseller bagpacks and bags of Ucon's Stealth Series, produced of recycled PET bottles.
Ucon Acrobatics Stealth Series
Built on purpose: The Stealth series is straight functional to keep all goods safe – without common bells and whistles. Ecological recycled PET fabric with a waterproof TPE coating on the inside finish these mission centric daypacks.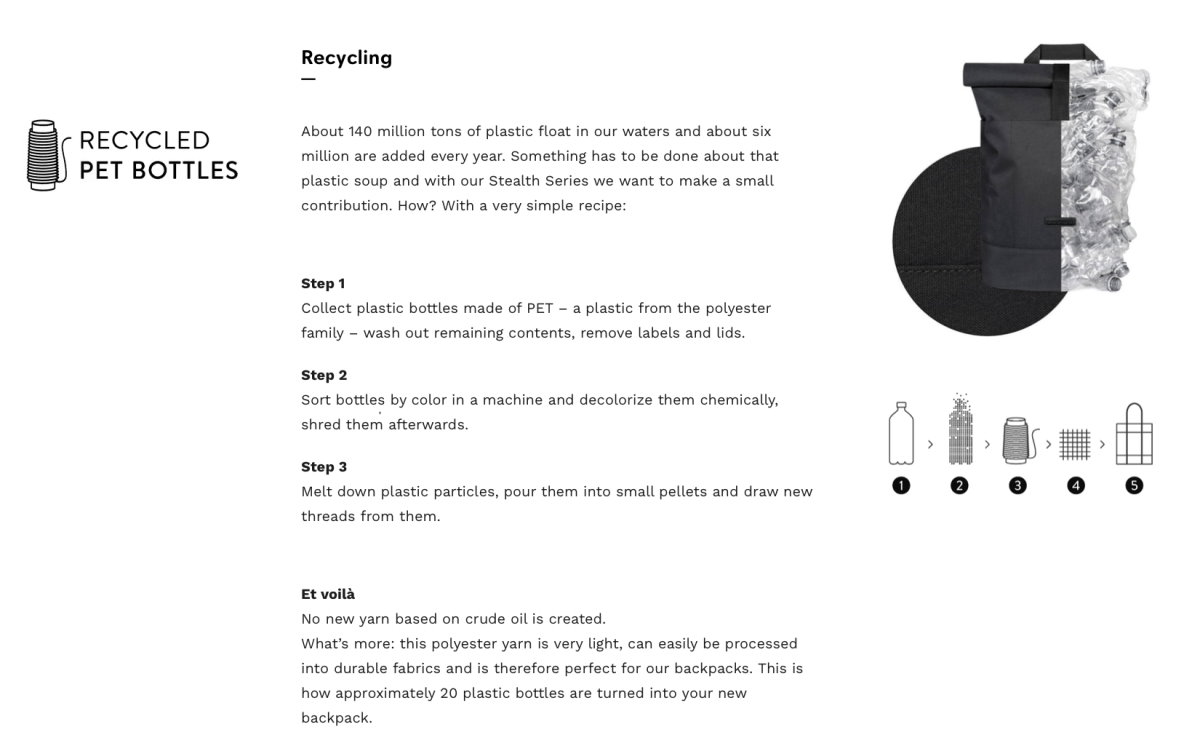 Ucon Acrobatics Materials
Designed to last
High quality materials are important to us, because thanks to them you can enjoy your product for a long time.
—
Animal welfare
All our products are free of animal derived ingredients and certified by PETA.
—
Environmental friendly
We have eliminated phthalate P7 and toxins from our products and packaging. This includes environmental toxins such as bleaches, pesticides and heavy metals, allergens such as nickel and other toxins like carcinogens used in poorly controlled leather dyeing or hard chrome plating processes. All the fabrics we use are tested and certified by "FuJian HJ Quality Inspection Technical Service Co. Ltd.".
—
Withstand the rain
Our products are water-repellent and the materials are waterproof. They all shine with a laminated foil from TPU, TPE and PU making the material impermeable up to a water pressure of 1.500 mm. The only catch: during extreme weather moisture can get in through seams and zippers – that's why we speak of "water-repellent" and not "waterproof". We won't give up though and keep developing.
—
For more information regarding Ucon Acrobatics Drops & Specials please contact your respective Sales Rep!
More on Instagram:
@UCON_ACROBATICS | #UCON_ACROBATICS
@TREEDISTRIBUTION | #TREEDISTRIBUTION