The matching face mask for the perfect outfit? These days, we're talking about a well established fashion trend on Social Media AND real life. But let's be honest, next to the "look", is the "feel" always equally good? As we know from our own bitter experience: They scratch, slip, cause face irritations and in worst case not even protect against infection whilst they take our breath away (and that not in a positive sense). We've waited for the drop of Stance Face Masks in most comfy Butter Blend™ fabrics and now we are happy to announce that they will be available on the German market soon, as well.
Stance Face Masks are non-medical grade face masks made with Stance's premium Butter Blend™ fabric to maximise your comfort, while mitigating the spread of infectious diseases like Covid-19. One size fits all, washable and reversible (please clean between each wear). For each mask purchased, we will gift a pair of socks to medical frontline workers through our 'Stance for Scrubs'US-initiative.

About Butter Blend™
We've extended our product range by Butter Blend™ Face Masks.  What is Butter Blend™? Because no other fabric proved soft enough, Stance invented their own. By sourcing the softest fibers on the planet and uniquely blending them together the Butter Blend™ signature fabric sets a new standard for softness. The fibres in Butter Blend ™ products are sustainably sourced including Modal and Lyocell. The material composition of Face Masks with 65-66% Modal and 26-30% Lyocell is the same as used in Butter Blend™ Underwear which showed to be a top selling segment for its ultimate softness – hardcore soft!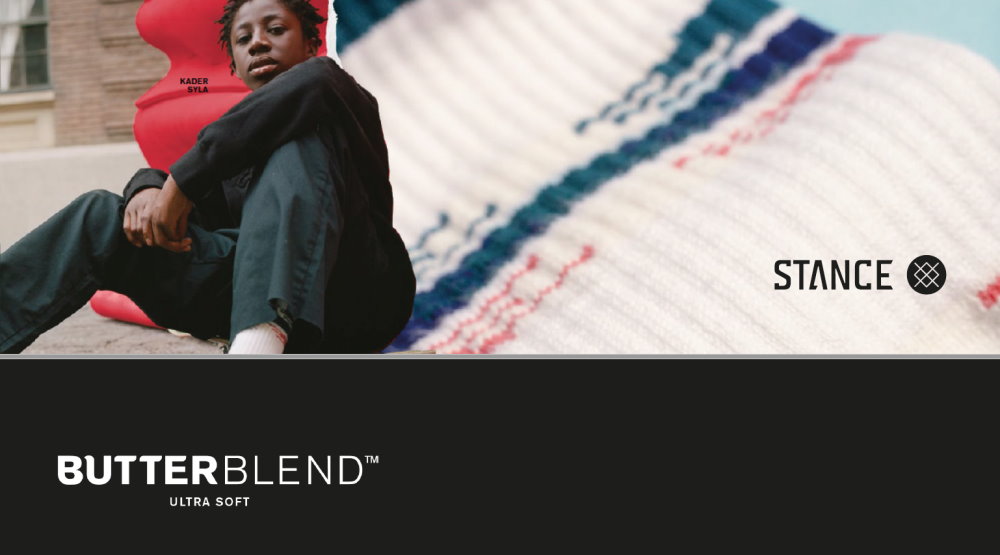 Please Note:
The Face Mask should not be used (1) in any surgical setting or where significant exposure to liquid, bodily or other hazardous fluids, may be expected; (2) in a clinical setting where the infection risk level through inhalation exposure is high; or (3) in the presence of a high intensity heat source or flammable gas.
Stance, Inc. makes no warranties, either express or implied,that the mask prevents infection or the transmission of viruses or diseases.
The Face Mask is not a substitute for professional medical advice,diagnosis or treatment. If you have any specific questions about any medical matter, you should consult a doctor or other healthcare provider.
More on Instagram:
@STANCEEUROPE| #STANCEEUROPE #UNCOVERTHEUNCOMMON
@STANCESOCKS | #UNCOVERTHEUNCOMMON
@TREEDISTRIBUTION | #TREEDISTRIBUTION