What does skateboarding, education and charity have in common in spring/summer 2020? Check, ARCADE BELTS! The original outdoor and adventure belt producer teamed up with the non-profit, non-government organization SKATEISTAN to bring you this limited edition collabo. SKATEISTAN follows the mission to empower children and youth through skateboarding and education in Afghanistan. Arcade Belts commits 10% of sales from this collaboration back to SKATEISTAN, allowing them to continue their mission and grow their outreach.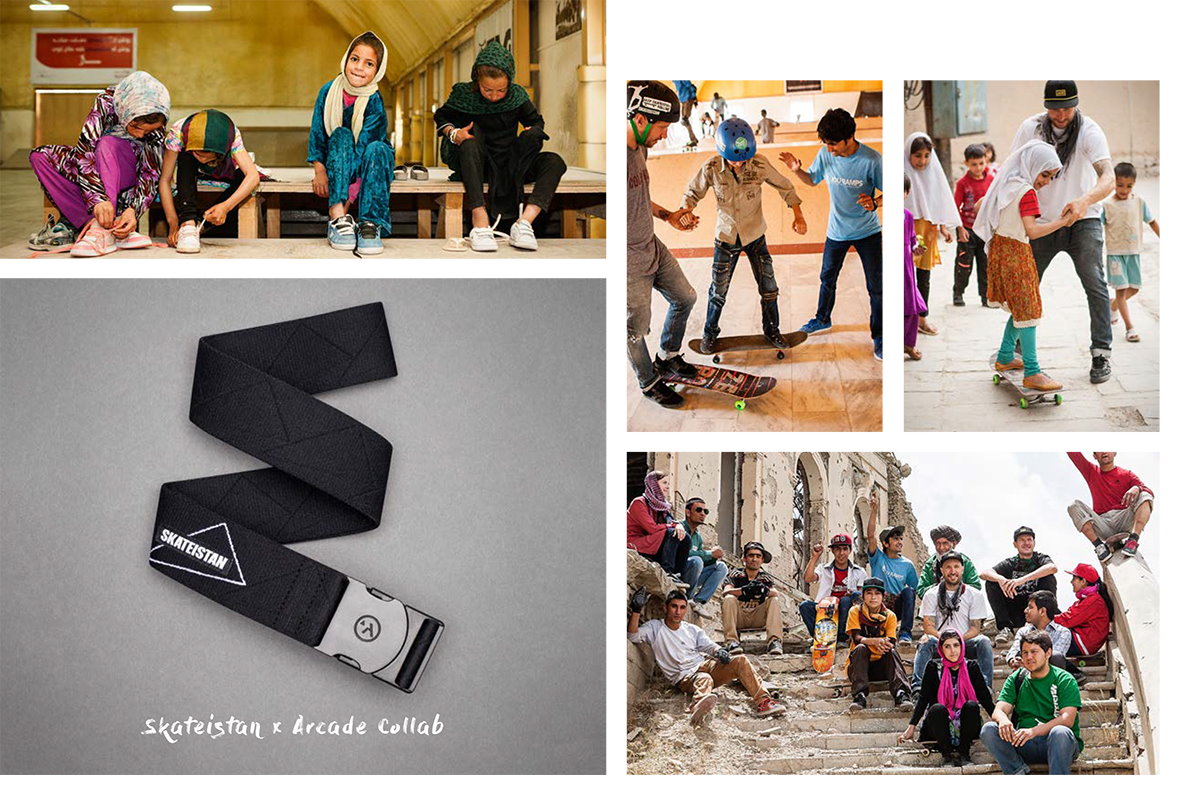 And the Oscar goes to…
it is the documentary "Learning to Skateboard in a Warzone (If You're a Girl)" which took home the Oscar for best documentary (short subject) in 2020. The movie tells the story of SKATEISTAN, their mission and impressive projects. This size of humanity for the good of the next skating generation well deserved this most honourable award.
SKATEISTAN started in Afghanistan and now have save, indoor skateparks and classrooms in Cambodia and South Africa, too, reaching thousands of children and youth.
GIVE BACK:
Already with the SHERPA x ARCADE Rambler Belt in Fall/Winter 2019 ARCADE Belts funded the school education of children in Nepal donating parts of its sales profits. Again, ARCADE is giving necessary support in the figurative sense as well. Their aim is to give something back to this world. We as tree distribution are more than proud to be exclusively responsible for the distribution of this cool brand that sets a good example to others.