Summer has come to Berlin City! The perfect time for presenting the Summer Collection 2020 by LE SPECS in the Concept Shopping Mall BIKINI BERLIN with a new LE SPECS POP UP BOX opening 15 May, 2020. The Pop Up will be installed for 4 months offering a broad and exclusive style variety with newcomers and topsellers of the iconic sunglasses brand LE SPECS from Australia.
When: 15/05/2020 – 15/09/2020
Current Opening Hours: Mo – Sat 12:00 – 6:00 pm
Where: BIKINI BERLIN, Budapester Str. 38-50, 10787 Berlin
Arrival by Public Transport: S- and U-station Zoologischer Garten
Arrival with car: BIKINI BERLIN PARKING HOUSE (24h) –  Gateway Budapester Str. 38
Stay tuned via Instagram: Follow @treedistribution,  @bikiniberlin, @lespecs, #LeSpecsBikiniBerlin
Images of the Box: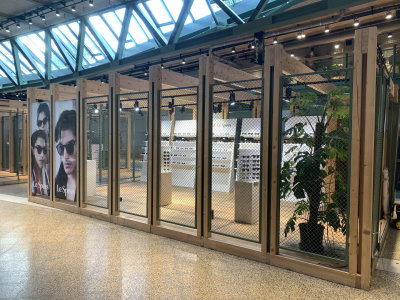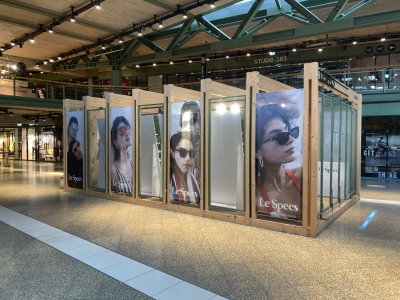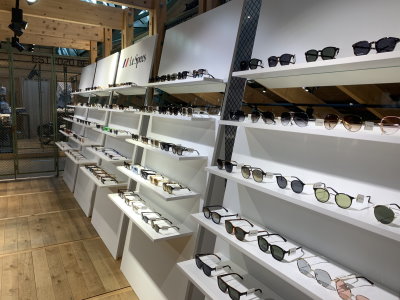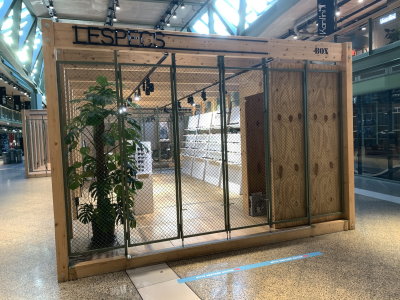 Model to the LE SPECS POP UP SHOP in Berlin was the original Pop Up installed in the Emporium, Melbourne, the best shopping center address in Australia. With the Collection Launch of INFERNO PARADISO the LE SPECS SUMMER RECREATION CLUB opened up in February – hot & steamy!
Welcome to the Le Specs Summer Recreation Club, where the temperatures are sweltering and the looks are steamy. A glimpse on INFERNO PARADISO,  available in the Concept Shopping Mall BIKINI BERLIN: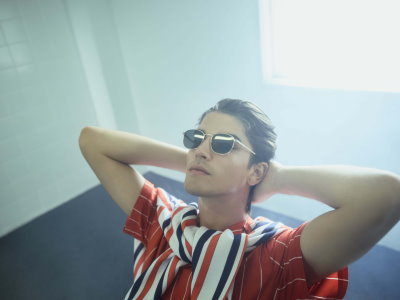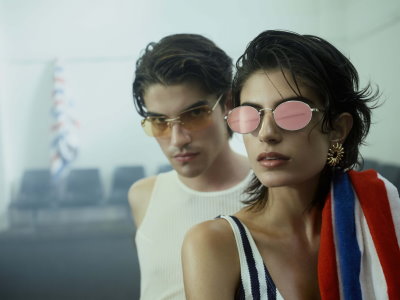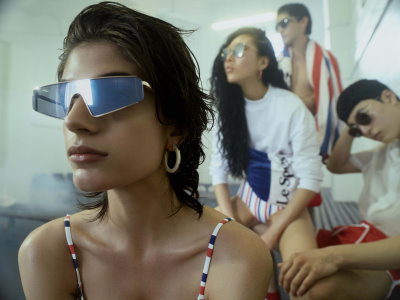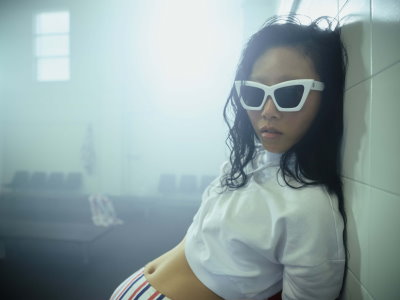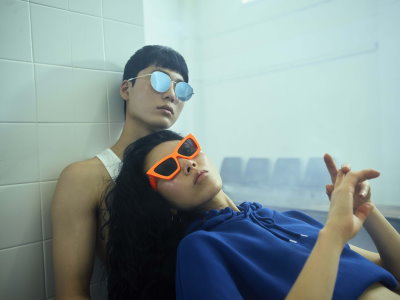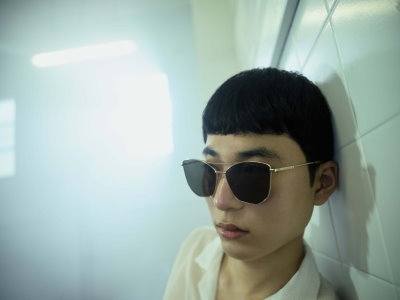 Since 1979, Le Specs has become renowned globally for its iconic and innovative sunglass collections at an affordable price. With a reputation as the ultimate summer accessory, Le Specs developed an international cult following and has become a true trendsetter in the global fashion market. Celebrities including Beyoncé, Rihanna, Gigi und Bella Hadid, Lady Gaga, Zayn Malik, Kendall Jenner, Hailey Bieber, Meghan Markle and Leonie Hanne are regularly spotted wearing Le Specs, significantly elevating the brand in the marketplace.
ABOUT BIKINI BERLIN
The Bikini Berlin brand is synonymous with a new concept for the heritage-listed building complex at Berlin's Zoo, which is significantly influencing the transformation and success of the City West. An oasis in the heart of the city, an urban hub and social universe.
THE CONCEPT SHOPPING MALL
Bikinihaus is home to the world's first concept shopping mall. Consistently differentiating itself from regular shopping centres, the mall sees itself as a compilation of carefully curated and coordinated boutiques and gastro offers. The concept shopping mall is also home to the modular pop-up boxes, which can be rented temporarily. This gives well-known brands the opportunity to launch a new product and also makes it easier for aspiring young designers to present their creations to the public for the first time.
More about BIKINI BERLIN: www.bikiniberlin.de/en
You are interested in installing a LE SPECS POP UP SHOP at your place? Feel free to contact: Christian.Welther@treedistribution.com