Anlässlich der neuen LE SPECS Sommerkollektion wird am 15. Mai 2020 in der Concept Shopping Mall BIKINI BERLIN erstmalig eine LE SPECS POP UP BOX installiert. Der POP UP bietet eine sehr umfangreiche Style-Auswahl an Neuheiten und Topsellern der kultigen Sonnenbrillen-Brand LE SPECS aus Australien.
Wann: 15/05/2020 – 15/09/2020
AKTUELL VERKÜRZTE Öffnungszeiten: Mo – Sa 12:00 – 18:00 Uhr
Wo: BIKINI BERLIN, Budapester Str. 38-50, 10787 Berlin
Anfahrt: S- und U-Bahnhof Zoologischer Garten
BIKINI BERLIN PARKHAUS (24h) – Einfahrt Budapester Str. 38 38
Stay tuned via Instagram: Follow @treedistribution, @bikiniberlin, @lespecs, #LeSpecsBikiniBerlin
Fotos der Box: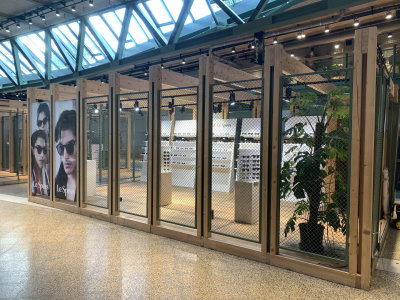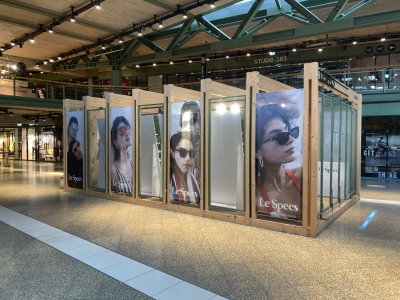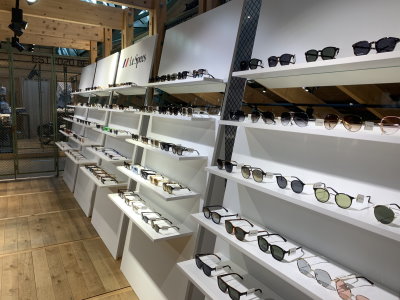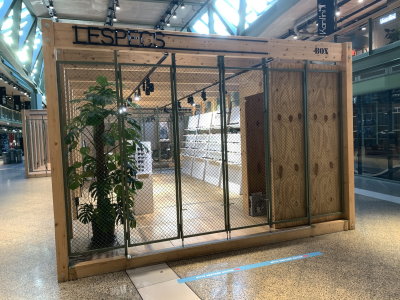 Vorbild des LE SPECS POP UP SHOPS in Berlin ist das Original aus dem Emporium, Melbourne, der besten Shopping Center Adresse Australiens. Hier wurde im Februar mit demCollection Launch von INFERNO PARADISO der LE SPECS SUMMER RECREATION CLUB eröffnet – HOT & STEAMY!
Welcome to the Le Specs Summer Recreation Club, where the temperatures are sweltering and the looks are steamy. Bei dieser heißen Spring/Summer Sonnenbrillenkollektion aus dem Hause LE SPECS hilft nur noch das kühle Nass – Auszüge aus INFERNO PARADISO, erhältlich im BIKINI BERLIN: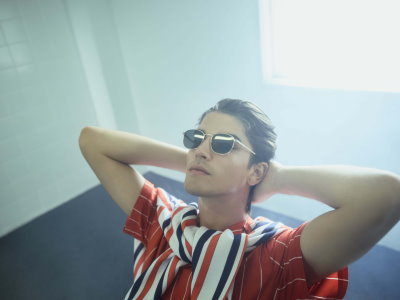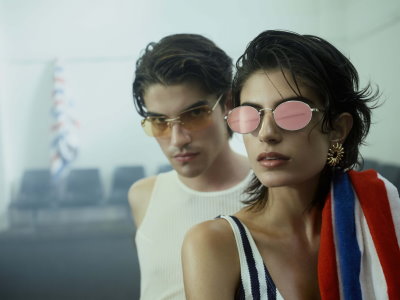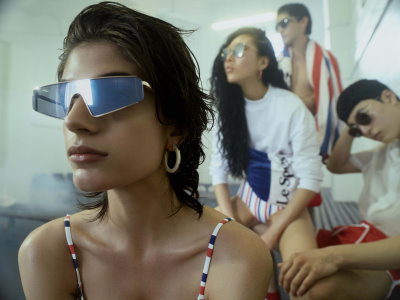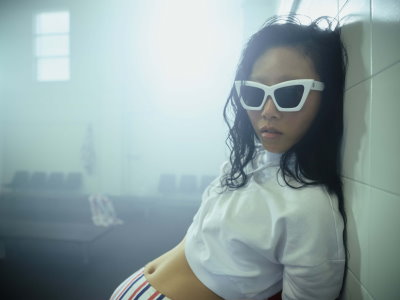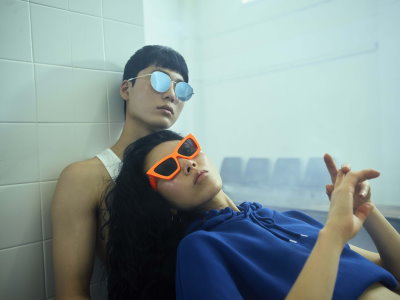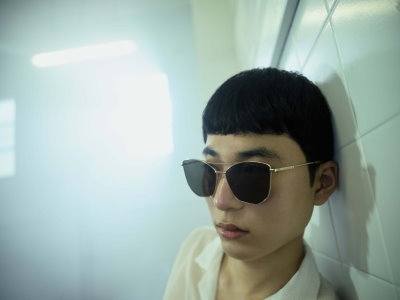 Seit 1979 ist Le Specs für besonders kultige, innovative und qualitativ hochwertige Sonnenbrillen weltweit bekannt. Mit dem Ruf als das ultimative Sommer-Accessoire hat Le Specs einen internationalen Kult geweckt und ist heute Trendsetter in der internationalen Fashion-Welt. Le Specs wird von den berühmtesten und einflussreichsten internationalen Persönlichkeiten getragen, darunter Beyoncé, Rihanna, Gigi und Bella Hadid, Lady Gaga, Zayn Malik, Kendall Jenner, Hailey Bieber, Meghan Markle, Leonie Hanne.
ABOUT BIKINI BERLIN
Die Marke Bikini Berlin steht für ein neues Konzept für den denkmalgeschützten Gebäudekomplex am Berliner Zoologischen Garten, das den Wandel und Erfolg der City West maßgeblich mitprägt. Eine urbane Oase inmitten der Stadt, ein Urban Hub und Social Universe.
DIE CONCEPT SHOPPING MALL
Das Bikinihaus beherbergt die weltweit erste Concept Shopping Mall. Sie versteht sich – in konsequenter Abgrenzung zu herkömmlichen Shoppingcentern – als eine Kompilation von sorgsam kuratierten und aufeinander abgestimmten Boutiquen und Gastronomie. Teil der Concept Shopping Mall sind auch die modularen Pop-Up Boxes. Sie können temporär angemietet werden – ganz nach Berliner Pop Up Store Manier. So launchen in den Boxen bekannte Brands ein neues Produkt – oder junge Designer präsentieren ohne große Hürden erstmals ihre Kreationen der Öffentlichkeit.
Mehr über BIKINI BERLIN: www.bikiniberlin.de/en
Sie haben Interesse an einem LE SPECS POP UP SHOP in Ihrem Hause? Kontaktieren Sie uns gerne: Christian.Welther@treedistribution.com